As well as promoting independent living, we also offer live-in care across the country. The reason behind this is so that you don't need to move into a care home, and you can still live an independent life in the comfort of your own home. Live-in care means having a fully trained caregiver living with you. Your live-in caregiver will support you with your specific needs to keep you comfortable and independent. many of our caregivers become a rock to their clients, enabling them to live the way they want every day.
When you need continuous care, you may not want the added stress of having to leave familiar surroundings. Care4U Healthcare gives you the option of high-quality care 24/7 in the comfort of your home.
The support you will receive from our caregivers is listed below, you can pick and choose which support you need and vary the mix at any time.
Getting up in the Morning
Bed Making
Washing & Dressing
Shaving
Bathroom Support
Meal Planning & Preparation
Medication
Help Getting To Bed
Specialist Medical Care
Dietary Needs
Companionship & Support
Cleaning
Shopping
Appointments
Trips out
Why Us?
Choosing Care4U Healthcare for your live-in care service means:
No need to move to a care home
A personal care service that is catered to you
All your needs will be met whether it is all day or all night
We will give you the full and highest quality of care.
Fully trained, compassionate staff who respect your home and your privacy
A flexible service where every day can be different
Caregiver matching
Keeping the same routines, hobbies and interests
Companionship, whether it is sharing meals, watching TV or enjoying days out
Family and friends can still come and go as normal
Emotional support – many caregivers become more like friends to our clients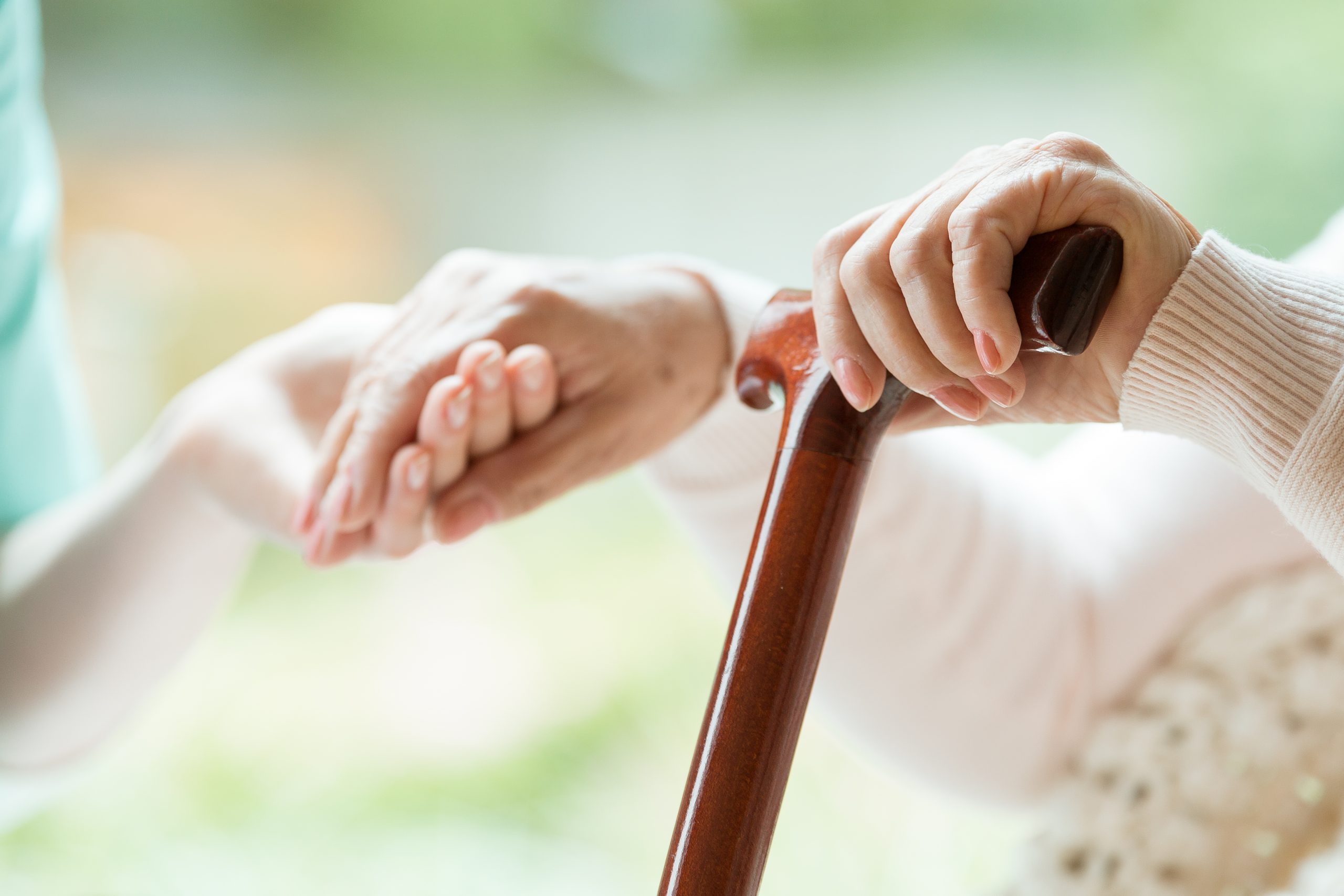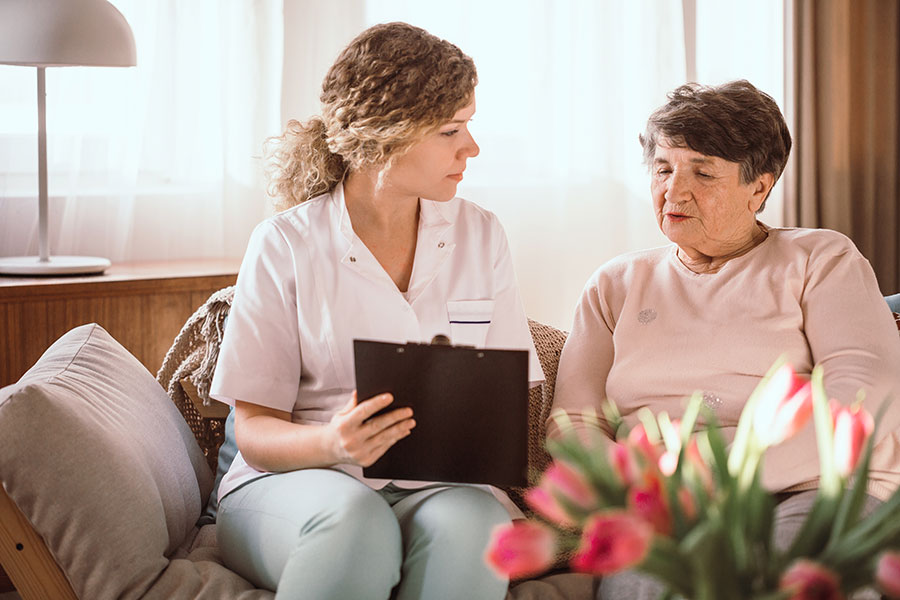 Short Term Live-In Care
We offer a flexible service that works with you and for you and we can help when:
The usual caregiver needs to recharge and take a break or go on holiday
You would like someone to live at the property, providing care, for just a couple of days or up to a 4-week period.
You have been discharged from hospital or you are recovering from an operation or illness
Our caregivers can be on hand when you need them. They are experienced and trained to adapt to your requirements and understand when their presence is not required, leaving you in peace to relax and recuperate.
Our caregivers can help around the home, support with personal care, meals and medication and just as importantly, assist or help organise and support with medical appointments, social events and activities. Ultimately, you're in control so you tell us exactly what you would like and how you would like it.
Complex and Higher Needs Care
Our Complex & Higher needs package has been created for service users that require full time assistance with clinical care. This may be if you require two carers to assist with all moving and handling, PEG feeding, Stoma or Catheter Care.
Our Live-In care team are trained and have a wealth of experience in nursing care. We ensure our clients receive the highest quality of care and a continued service making the transition from hospital to home seamless.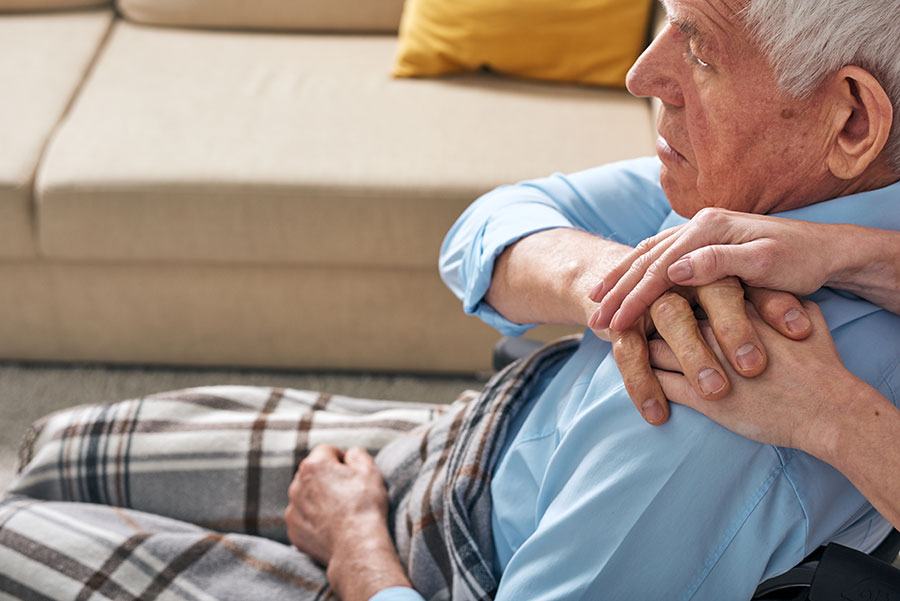 Personal Care
Bathroom Support
Washing & Dressing
Continence Management
Catheter Care
PEG Feeding
Stoma Care
Medication Management
Meal Prep and Cooking
Palliative Care
Hoisting Equipment
Two-Handed M&H Equipment
Domestic Chores
Laundry
Shopping & Social Visits
Caring for Couples
We Accommodate You
It's a sad fact that many nursing homes cannot provide accommodation for couples: often leaving people who have lived together for many years to face life without their partner at the time when they need them the most.
At Care4U Healthcare we strongly believe that older people should be assisted by whatever means possible to continue living together in familiar surroundings regardless of the conditions that affect them. That is why we work hard with the couple and their family to put together a plan of care and support that considers all their medical and social needs.
Sometimes one partner in the relationship is more able than the other and so the care of the less able person falls to them. We can offer support when the main caregiver needs a break or some extra support at home for a short time.
Building a Relationship
We believe that the bond between the caregiver and the couple is special too. It's not just a question of the caregiver helping around the house, with medication and with and personal care that is needed – the assistant also provides emotional support when required. We see everyone that we deal with as real people with their own wants and needs – when you do this, it's easy to get to know each other well and use this knowledge as a foundation for a healthy respectful relationship.
In most cases, staying at home in well-loved surroundings, without the upheaval of a major move, provides a stress free, seamless move into assisted living. When there is no need to adjust to new surroundings and familiar people, places and things are close at hand, all your energies can be applied to enjoying your quality of life rather than worrying about new situations.
Financially, it is generally less expensive to have a live-in caregiver at home for two people than to be faced with two sets of fees for separate care of each partner.
Here to Care For You
Care4U are here to offer you support when you need it most and we take the time to ensure we get it right the first time. When it comes to delivering care, we want our clients to feel relaxed and stress free, our caregivers are their to not only support you, but they are there to listen and to brighten up your day
If you feel that live-in care is what you need then contact your local branch and a member of our team will be happy to discuss this with you in more detail